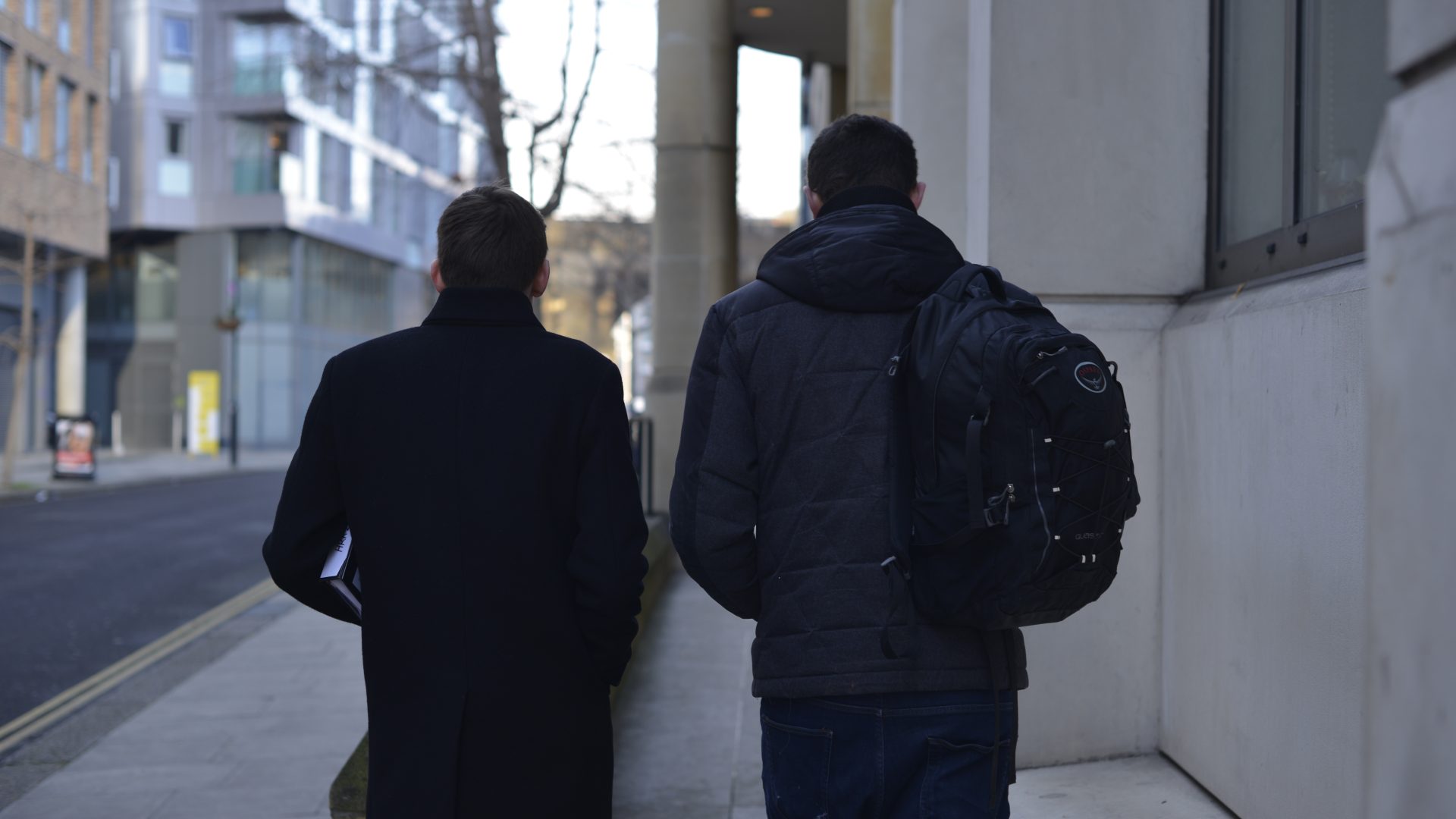 Our justice services aim to break the cycle of crime and disadvantage. We believe that rehabilitation must be at the heart of an effective justice system. And that for people who enter the criminal justice system it should be the start of building something better, not a road to nowhere. We work with people at every stage of the criminal justice system, from liaison and diversion services in police custody and courts, to resettlement into the community after prison. We work closely with partner agencies to achieve positive outcomes and reduce reoffending. We operate in more than 40 prisons and provide services across England and Wales.
We know that with the right support, people can and do turn their lives around. We've been working in this field for more than 50 years.
inquiries

to our criminal record advice service

people

into secure accommodation in Greenwich Resettlement Service

of men

leaving HMP Doncaster use our Departure Lounge
Our approach
Nothing about you, without you: we make sure the people we support are involved every step of the way
Strengths-based: We work with people's strengths and capabilities to support them to achieve change, overcome barriers and build motivation
Training: our staff are trained and supported to deliver person-centred interventions and high quality support
Robust safeguarding: our safeguarding team use real-time information to drive continuous improvement
Transparency and accountability: We maintain regular audits and have a comprehensive quality assurance framework
Working in partnership: We work closely with the probation service, prisons, police and other agencies to manage risk and drive achievement of positive outcomes
Every month our helpline provides advice about criminal records to 1,000 individuals, the professionals working with them, and employers. Our expert advisors help with information advice on employment, housing and education with a criminal record. If you need help visit our online support pages, email helpline@nacro.org.uk or call 0300 123 1999.
We also provide training to employers and organisations about assessing and managing risk in relation to criminal records. Email employeradvice@nacro.org.uk or call 0845 600 3195.
We provide accommodation advice and support to men leaving prison or on community orders and under supervision of the Probation Service. Our support is tailored to each individual, either helping them to maintain the accommodation they already have or to find new accommodation to prevent homelessness. We deliver across the East Midlands, West Midlands, North Wales, and South Yorkshire, working alongside local partners.
We run wellbeing services for men leaving prison or on community orders and under supervision of the Probation Service. Our support is tailored to each individual and can include help with social inclusion, emotional wellbeing, engagement with family and others, and support to build positive lifestyles and positive futures. We deliver this service in Hertfordshire, Suffolk and Northamptonshire in partnership with Ormiston Families and Pact.
We provide finance, benefit and debt advice and support to adult males under supervision of the Probation Service in Northamptonshire and Hertfordshire. Our support is tailored to each individual and may include: ensuring people have access to the benefits and funding they are entitled to; quantifying debt and agreeing manageable repayment plans; access to ID and the development of skills in financial literacy, responsible spending and understanding loans. Our interventions are delivered in one-to-one or small group settings.
We provide intensive support for people with medium to high mental health needs in prison and transition into the community. Our tailored support helps people find somewhere to live, get the financial support they are entitled to, get the right healthcare in place, and build a positive support network in the community. Despite having complex needs and a history of repeat offending, our intensive support has shown a significant reduction in reoffending and has helped 95% gain secure accommodation and 70% abstain from substances. Funded by Oxleas NHS Trust, this service operates across the Greenwich prisons and Wandsworth prison.
"I'm really grateful for it. I wouldn't be where I am now, getting my life back on track, if it wasn't for them." Intensive Health Resettlement Services Greenwich user.
Our departure lounge in the foyer at HMP Doncaster helps people get the critical support they need in the immediate hours after release. We help people set up meetings with probation, housing, and benefits, as well as making sure they have enough food and warm clothes for their first few days out of prison. The Departure Lounge also provides a space for family members to wait for their loved ones who are being released. Over 95% of men leaving HMP Doncaster use the Departure Lounge as they leave prison, supported with the essentials as the resettle into the community.
"I think it's brilliant what you guys do here." Family member of Departure Lounge user.
Our liaison and diversion services operate out of police custody and courts on the Isle of Wight. We help people who are at the point of entry into the criminal justice system, with unmet health needs such as mental health, substance misuse or learning disabilities, to get the support they need. The service aims to improve their health outcomes and reduce reoffending. Where appropriate, access to the right support may divert someone out of the criminal justice system or better support them as they navigate through the system.
We provide dedicated resettlement support for ex-service personnel leaving prison and on community orders in London. The service provides intensive mentoring and advocacy support, and aims to increase engagement with statutory services such as probation and health services and specialist support providers and agencies.
Funded by the Ministry of Justice, our CAS-2 (Community Accommodation Service Tier 2) provides short-term housing and support for those who are on Court Bail or Home Detention Curfew and do not have a suitable address.  The service can also support those on licence in the community who are at risk of recall to custody, or who are moving on from Approved Premises and meet the eligibility criteria. CAS-2 replaced the BASS (Bail Accommodation and Support Service) in October 2022 and runs across England and Wales supporting men and women to move on to independent crime-free futures.
We provide supported housing services for people leaving prison with additional needs to help them build independent and crime-free lives. We work with each individual to help get the support they need in place. Visit Our work in housing for more information.
Video: HMP Doncaster Departure Lounge
Hear Andrew, who works in our Departure Lounge, talk about how we support people released from Doncaster prison.
We work alongside other agencies so that people can access the support they need on the first day of release. We work with local businesses to provide basics such as a packed lunch for the day of release, food vouchers, mobile phones, clothes, and toiletries.
My support worker helped me settle in to the local area. We walked around and found where the shops were, and the groups which were running that I could go to. She even came with me to the first few so I didn't have to walk in on my own.
Sam, Nacro service user