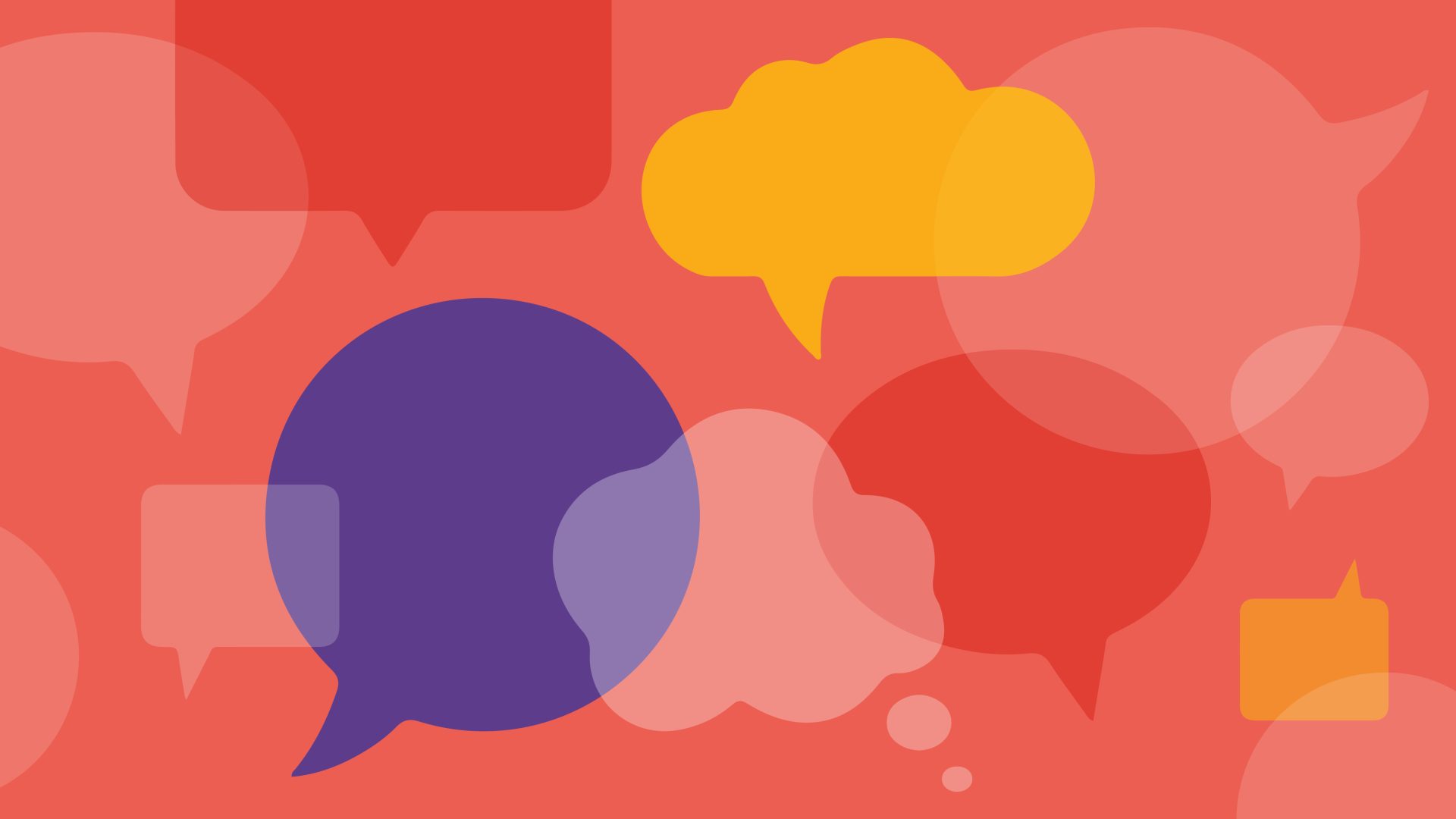 Compliments, comments, and complaints
We are committed to providing excellent service and welcome feedback from all our service users, commissioners, and those who may be affected by our services.
The Compliments, Compliments and Complaints Policy outlines the steps and considerations taken for submitting feedback.
Whether you've had a positive experience with our services, think that we need to change our approach, or have any suggestions on how our services could be improved, we want to hear from you.
It's through this collaboration that we're able to support our service users and the communities we work within.
Reporting antisocial behaviour
If you have concerns about antisocial behaviour (ASB) or neighbour nuisance issues, you can record these on our ASB form.
How to make a compliment, comment, or complaint
You can contact your service contact or centre staff directly to share your feedback. Alternatively, you can complete our online form below.
Choose the category that best describes you from the drop down below, and complete the form. We aim to respond to queries within five working days.
What to expect when making a compliment, comment, or complaint
If you have a compliment or comment, we'll get back to you within five days to acknowledge your feedback and thank you for getting in touch.
For complaints, we have a three stage process. You can learn more about each stage below:
We'll acknowledge your complaint within five working days. The service lead for the service will investigate and provide a written response within 10 working days.
If you are dissatisfied with our response at stage one you can request for your complaint to be handled at the next stages. We will always speak to you to understand what parts of the complaint response you are dissatisfied with, and what actions you are looking for to resolve the issue.
An acknowledgement letter will be sent within five working days of receipt of the stage two complaint. The area manager, the head of service or centre manager will investigate and a written response will be provided within 10 working days.
Your complaint will be referred for review to a more senior manager, either a head of service or a director. Stage three complaints may involve an Independent Complaints Panel.  The complaint will be reviewed and responded to within 15 working days.
Where we are not able to meet response deadlines, we will always speak to you and explain if there is a delay and advise of when to expect a detailed reply.
Taking matters further
If you remain unhappy with the way we have managed your complaint upon completion of stage three, you may contact the following organisations:
We are covered by the Financial Ombudsman Service (FOS). You can get in touch with them free of charge, if you feel that Nacro have not dealt with your complaint fairly.
Taking a complaint to the FOS will not affect your legal rights.
Contact details
Financial Ombudsman Service
Exchange Tower
London
E14 9SR
complaint.info@financial-ombudsman.org.uk
You can find more information about the FOS on its website
We deal with complaints following The Housing Ombudsman Services Complaint Handling Code. This means we follow their best practice guidance.
You will need to ensure that you have exhausted our complaints process before the Housing Ombudsman will fully investigate your complaint, however you can seek general advice and assistance at any point of your complaint.
You can find more information about the Housing Ombudsman Service and what it can help with on its website: https://www.housing-ombudsman.org.uk
Contact Details
Housing Ombudsman Service
PO Box 152
Liverpool
L33 7WQ
Telephone: 0300 111 3000 (lines are open Monday to Friday from 9:15am to 5:15pm except public holidays)
Email: info@housing-ombudsman.org.uk
The Housing Ombudsman's Complaint Handling Code promotes the progressive use of complaints, providing a framework to support effective handling and prevention alongside learning and development. The Code enables landlords to resolve complaints raised by their service users and residents quickly and to use the learning from complaints to drive service improvements.
Nacro has completed an assessment against the Complaints Handling Code and confirms that it meets all mandatory requirements as set out by the Housing Ombudsman. The details of the assessment can be found here.
If your complaint is about one of our education centre you can contact the Education and Skills Funding Agency directly.
Education and Skills Funding Agency (ESFA)
complaints.ESFA@education.gov.uk
Complaints team
Education and Skills Funding Agency
Cheylesmore House
Quinton Road
Coventry
CV1 2WT