Our Board of Trustees has overall responsibility for Nacro's management. They meet frequently to discuss and review our strategy and practice. They hold the senior managers to account and are responsible for the decisions made and direction taken by Nacro. These are voluntary positions.
Maneer Afsar
Lead Trustee for Safeguarding
Maneer Afsar
Lead Trustee for Safeguarding
Maneer has worked in the criminal justice sector for the last 15 years. Currently she is an Independent Member for the Parole Board, and an interim Chair of the Independent Police Ethics Committee for Greater Manchester Combined Authority.
Previous employment includes working as an Operations Manager at the Parliamentary Health Services Ombudsman, a Team Leader responsible for police custody inspections at the HM Inspectorate of Prisons, and Head of Casework at the Independent Police Complaints Commission (IPCC) in the North West and then in London and South East Region.
Prior to working for the IPCC she was the Project Director for establishing a regional BAME voluntary sector network called 1NorthWest. Her early working life was largely working for Manchester Social Services. She has lived most of her adult life in Manchester.
She is committed to the voluntary and community sector in a personal capacity having spent many years as a trustee for an Asian Women's refuge, Manchester CABx and a local community centre.
Maneer has an MA in Social Work and Welfare Policy from the University of Manchester.
Andrew Billany
Chair of the Housing and Criminal Justice Committee
Andrew Billany
Chair of the Housing and Criminal Justice Committee
Andrew has been a Nacro Trustee since 2014. He is currently a management consultant, specialising in housing, providing advice, support, and interim management to a range of public and third sector bodies. Andrew's had a wide ranging and successful career in housing, local authority, charity sector, and related services.
He has held senior leadership roles over the past twenty years as Chief Executive of Migrant Help, Managing Director of Homes for Haringey, Director of Housing and Public Protection for Newham Council, Chief Executive of People First Slough, Chief Executive of Hornsey Housing Trust and Director of Home Ownership for the Guinness Partnership.
He brings strong experience of supported housing and homelessness, from a provider and commissioner perspective. He also chaired the Care and Support Committee for the Origin Housing Group for several years, being vice-chair on the group board.
Amanda Dickens
Amanda Dickens
Amanda joined Nacro's Board in March 2022. She is currently Chief Investment Officer at Visionnaires, an organisation which supports adults who want to build a business, regardless of their background.
Amanda has had a senior career in the technology and investments field, leading, building and scaling start-ups, and leading digital transformation at established organisations such as PwC UK.
Lynn Emslie
Lynn Emslie
Lynn has been a Nacro Board member since 2017. With a career covering acute healthcare, mental health, health in criminal justice and local authority social services, Lynn originally qualified as a diagnostic radiographer before qualifying as a social worker and working in a wide range of health and community settings. Focusing on mental health and people with complex needs, Lynn championed the requirement to improve access to services, based on a person-centred approach, and reduce health inequalities. Working strategically across the Department of Health and NHS, Lynn worked to inform policy by linking academic research into service development; including the voluntary and private sectors. She then led NHS commissioning and quality monitoring within NHS England and supported the establishment of local, regional, and national governance structures. Working as a senior manager, Lynn gained in-depth experience of partnerships working within and across a wide range of sectors and strategic development across Government departments. Lynn now works independently and holds several non-executive director, special advisor and trustee roles across the not-for-profit and regulatory sector. She has also published the Jasper and Milo series of books for children and is developing an approach to encourage First Reading.
Anne Frost
Vice Chair and Chair of the Education Committee
Anne Frost
Vice Chair and Chair of the Education Committee
Anne Frost, a former senior civil servant, has extensive experience leading policy in the Department for Education and Ministry of Housing, Communities and Local Government. On joining Nacro's Board Anne said: "I am delighted to be joining the Nacro Board. Nacro's work is particularly important in these difficult times and I am looking forward to joining with the Trustees and the executive team to help contribute to that work."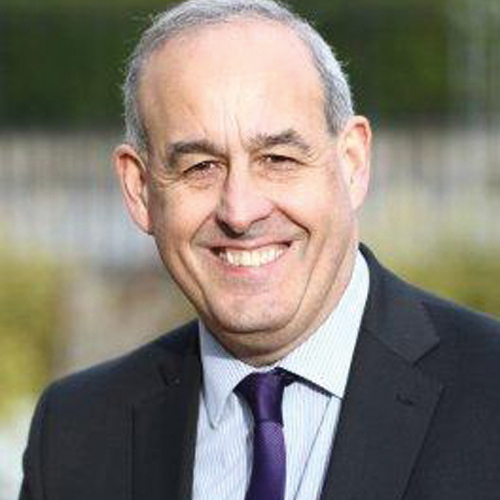 David Hanson
Chair of the Policy and Campaigns Committee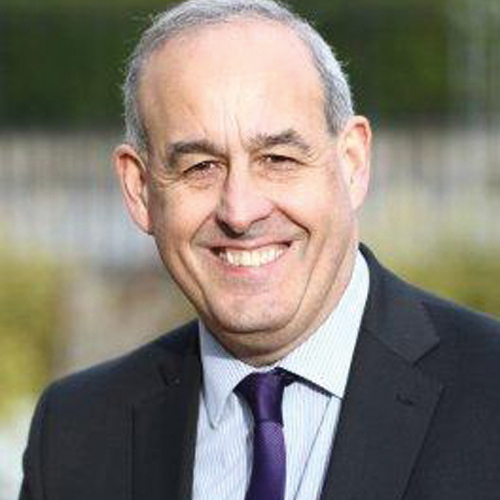 David Hanson
Chair of the Policy and Campaigns Committee
David Hanson, former MP for Delyn, Wales and Minister of State in the Home Office and Ministry of Justice, brings a wealth of experience to the role of trustee. On joining Nacro David said: "I'm pleased to have been appointed to the Board of Trustees of Nacro. I know from my involvement in the justice system as both a minister and MP how much valuable work Nacro does in helping to turn lives around, be it by providing advice, supporting direct services, or presenting policy challenges and solutions to government. I hope I can help support this work as a board member, as reducing reoffending and rebuilding lives is the most critical challenge in today's justice system."
Professor Nick Hardwick CBE
Chair
Professor Nick Hardwick CBE
Chair
Nick took over as Chair in August 2022 and brings a wealth of experience in the voluntary and criminal justice sector. Nick started his working life in Nacro in the 1980s and has since led charities working with homeless people and refugees, and is a former Chief Inspector of Prisons, Chair of the Parole Board and Chair of the Independent Police Complaints Commission. He is now Professor of Criminal Justice at Royal Holloway, University of London.
Tabitha Kassem
Chair of the People Committee
Tabitha Kassem
Chair of the People Committee
Tabitha Kassem, currently works as an executive within social housing. She is a trained lawyer and former Legal Director at the Howard League for Penal Reform. On joining Nacro Tabitha said: "I'm honoured to be joining the Nacro Board of Trustees. Ensuring that disadvantaged young people and adults reach their full potential through appropriate and good quality housing and support, especially upon release from custody which is critical, now more than ever, to strengthen our communities and prevent crime. I look forward to bringing my experience of working as a solicitor with and for those in, or affected by, the criminal justice system, together with my social housing expertise, to help those that need it most, with an organisation that has and continues to achieve so much."
Mian Langellier
Mian Langellier
Mian is a professional Civil Engineer who is currently the Pre-Construction director for the UK and Ireland in a large, multinational company. With a wealth of experience in closing complex deals, Mian brings business skills and experience honed by working on some of the UK's top construction and engineering companies.
Passionate about working with the less fortunate in society, Mian resonates with Nacro's mission to give more people a second chance. He is committed to working to ensure that Nacro continues to provide the vital services to those who need it in the short, medium and longer term.
Farrah Malik
Farrah Malik
Farrah has been a Nacro Trustee since 2021. Farrah is a commercially focused finance director with a strong record of generating profitability and delivering performance improvements in the international brand management, aviation, and consumer sectors. She specialises in commercial strategy, finance transformation, high growth environments, restructuring and turnarounds, and has helped businesses to maximise revenue opportunities, commercial relationships, and reposition international brands. Farrah holds 18 years senior finance leadership experience in various organisations, ranging from a FTSE 100 constituent such as EasyJet, to iconic brands including Clarks, Levi Strauss and Ellesse.
Felicity Oswald OBE
Felicity Oswald OBE
Felicity Oswald is Chief Operating Officer at the National Cyber Security Centre (NCSC) and leads work to align the strategy and resources for the NCSC. A career public servant, who is passionate about building safe, secure and just societies, Felicity has spent nearly 20 years working across civil contingencies, crime and policing policy and national security. Felicity is an experienced charity trustee having served on the board of the NCT for three years.
Felicity was awarded an OBE for services to British Foreign policy and has a Masters degree in Criminology.
Neil Spence
Chair of the Finance, Risk and Audit Committee
Neil Spence
Chair of the Finance, Risk and Audit Committee
Neil has been a Nacro Trustee since 2019. A qualified Chartered Accountant for 40 years, Neil has worked in the private sector as finance director and company secretary, taking one company to the USM (now Aim) and then a full listing; non departmental public bodies and charities. He was Director of Corporate Services at both the London Docklands Development Corporation and the New Millennium Experience Company (previously known as the Dome and now the O2). He retired from full-time employment in 2015 after eight years at the Multiple Sclerosis Society as Director of Corporate Services. Neil has over 60 years' experience volunteering at charities and not for profit organisations. His main roles have been as a governor and chair of the finance and audit committee of an academy in Bermondsey, London; an independent member of the Audit Committee of the National Maritime Museum and Treasurer of Arthritis Care. Neil's other current roles are as an independent member of the Audit and Risk and Finance Committees of the National Portrait Gallery and an independent member of the Audit and Risk Committee of Power to Change.
Melanie Walker MBE
Melanie Walker MBE
Melanie Walker has been Chief Executive of the Devon Partnership NHS Trust since 2014. Since her arrival, she has been instrumental in raising the profile of mental health, learning disability and neurodiversity. A general nurse by background, Melanie has worked at all levels and in all settings in the NHS. She has a long history of leading change in health and social care services and has been a commissioner. Melanie has extensive experience of working and leading in the voluntary sector, including developing social enterprises. Melanie was formerly Chief Executive of Newham Primary Care Trust and Chief Executive of The Princess Alexandra Hospital NHS Trust in Harlow, Essex. She was NHS Community Leader of the year in 2009 for her work in involving patients and communities in healthcare and for her work supporting equality and inclusion.
Melanie received an MBE in 2019 for services to the NHS.
We are currently looking for creative, commercially minded and dynamic individuals to join the Nacro Board of Trustees.
Find out more
Video: Our Trustees
Nick Hardwick, our chair of trustees, discusses his journey with Nacro, his highlights in his role, and what being a trustee involves.