Equality, diversity & inclusion (EDI)
A vision for a workplace where everyone achieves their potential
A deep belief in inclusion is at the heart of what we do. That's why getting it right within our own organisation is central to our approach. Whether a colleague, a volunteer or a service user, you'll be part of an organisation committed to continuous learning.
Our commitments to equality, diversity and inclusion:
Encourage a culture where equality, diversity and inclusion is discussed consciously, openly and constructively.
Confront stereotypes, discrimination and unconscious bias in the workplace and in our communications.
Support those who actively work towards a more equal, diverse and inclusive workplace.
Keep learning, with staff-wide education on how our behaviour impacts others.
Remain accountable, by promoting equal opportunities to influence how Nacro works.
We are committed to reflecting the communities we serve, and know that this takes work and conscious commitment.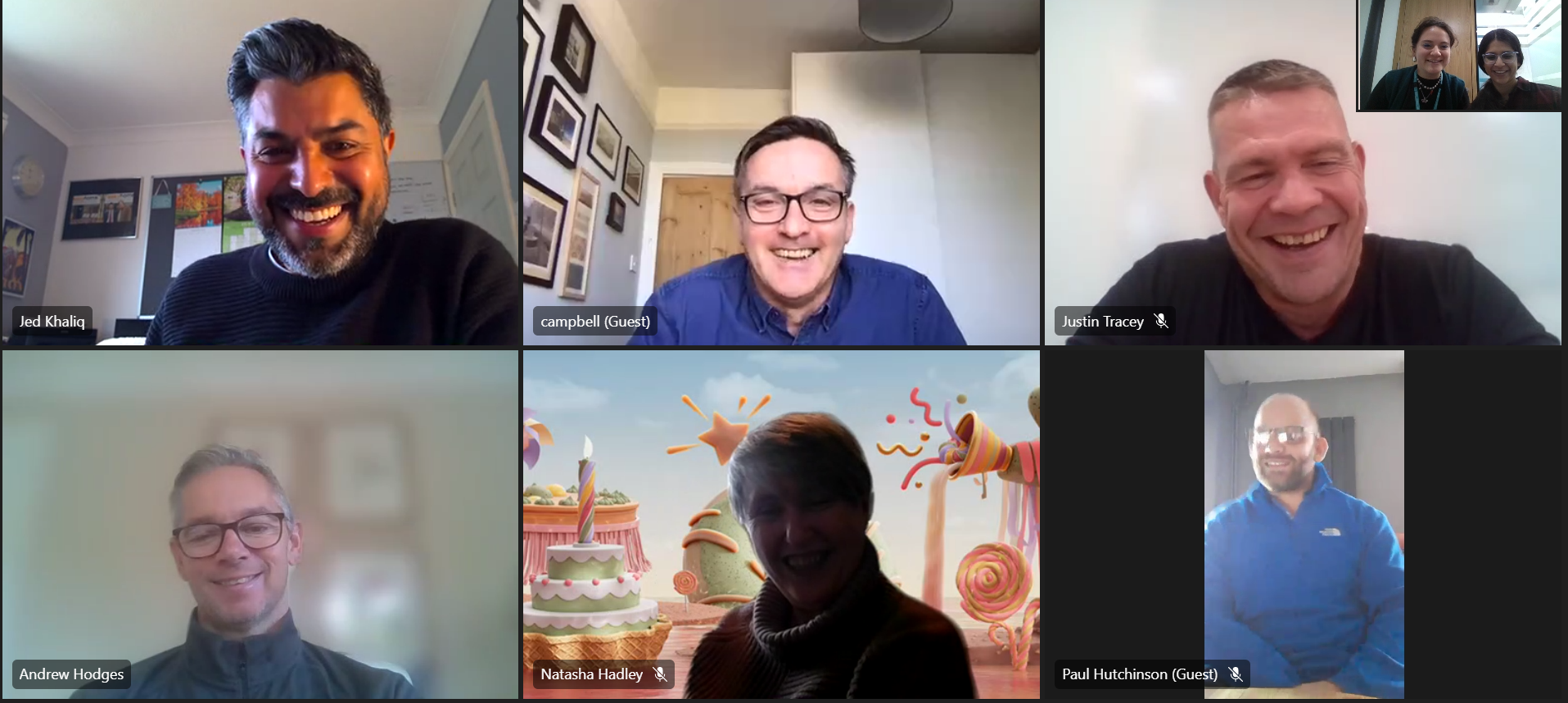 How we are creating change
Equality, diversity and inclusion (EDI) is prioritised and discussed at all levels of the organisation, from our Board of Trustees, our Senior Leadership Team to our EDI Committee and Diversity Action Groups.
Our EDI Committee includes more than 30 people from across the organisation, committed to positive change within Nacro and wider society. The group meets regularly to discuss and develop new ways of working and educational opportunities across Nacro. They help to break down barriers and develop practical steps to move our EDI vision forward.
Our EDI Committee Chair and Vice-chair
Jed Khaliq
Equality Diversity & Inclusion (EDI) Chairperson for the EDI Committee
Jed Khaliq
Equality Diversity & Inclusion (EDI) Chairperson for the EDI Committee
Jed is Nacro's EDI Manager, and formerly worked in our Sheffield Education Centre. "I want to build a community that inspires trust, hope, and a sense of belonging. A place where you feel welcomed and respected no matter what your background is. These are all essential values in making sure we serve and connect with our people whose lives we care about".
Mallika Singh
Co-vice-chair of the EDI Committee
Mallika Singh
Co-vice-chair of the EDI Committee
Mallika is a Researcher in the External Engagement team. "As the co-vice-chair of the EDI Committee, I would like to help create a community founded on shared experiences, which offers compassion and support to all those at Nacro. I relocated to the UK right before the winter lockdown of 2020. Many would argue that it was not the best time to move, but I was incredibly lucky to be in an academic setting where I found a community where I felt welcome and safe, and such a sense of community has been invaluable to my personal wellbeing. I look at the EDI committee as an opportunity for us at Nacro to create welcoming, safe spaces for our staff and service users, where their uniqueness and experiences are valued, cherished, and celebrated. This is also an opportunity for us to make sure voices are heard – especially of those who have always had to work so much harder to be heard."
Video: EDI at Nacro
Chief executive, Campbell Robb, talks about the equality, diversity and inclusion work being done at Nacro, including our EDI Committee.
I'm delighted to be the trustee that sponsors equity, diversity and inclusion at Nacro. I want our board, senior leadership team, staff and service users to feel equal, to be themselves, and inclusive of everyone. In practice this means respect for all, having empathy for others and genuinely caring.
Amanda Dickens - Nacro Trustee
Want to work at Nacro?
Browse our latest job vacancies and apply online. Search by the area of the business you'd like to work in, or apply for our talent pool where we'll let you know about any suitable roles.
Nacro job vacancies