What to expect from our health and wellbeing services
At the beginning
You may have been referred to one of our health and wellbeing services from another service such as a GP, social care or housing service, or you may have self-referred. However you come to us, we will help you to get the support you are looking for and need.
We run a number of different health and wellbeing services, and the support you'll receive will depend on which service you are in and your needs.
We know that everyone is different so we work with you as an individual. We take a strengths-based approach, recognising that your current situation may present risk to you or others, and focusing on your strengths to reduce these risks and increase your likelihood of success.
We'll assess your needs to ensure you are getting the right support. We recognise that there will be a range of factors influencing yours or someone else's health and wellbeing. We listen to understand these and, as well as the support we provide ourselves, we liaise with other professionals to help get you the support you need.
We also work closely with you to ensure that our work with you is driven by you. Many of our staff and volunteers have lived experience of the challenges you might be facing and we believe this can create more constructive support relationships and increase motivation.
We are on your side
We recognise how difficult seeking help can be. Our teams will assess your needs and help you get the support you need, working with you to understand the steps you need to take and motivating you to stay on track.
We don't give up
We understand that recovery isn't always a straightforward journey, that's why we don't give up. We support you to develop the confidence and the tools you need to make positive choices.
We empower you
It's about you arriving at the place you want to be. We want our work together to develop your skills and independence so that you are confident in a future without us.
We respect you
We will treat you with respect, listen to you and we will be honest with you. We won't judge you.
Engagement
Regular attendance at your support sessions will help us to help you to achieve your goals. Taking responsibility for your journey is an important step.
Honesty
We ask you to be honest with us. The more you tell us about the challenges you are facing, the more we will be able to help you, or refer you to a service which can. We'll respect your confidentiality and only share relevant information with other professionals to ensure you receive the support you need, or if we feel there is a risk to you or others.
Respect
We ask you treat our staff with the same respect we give to you.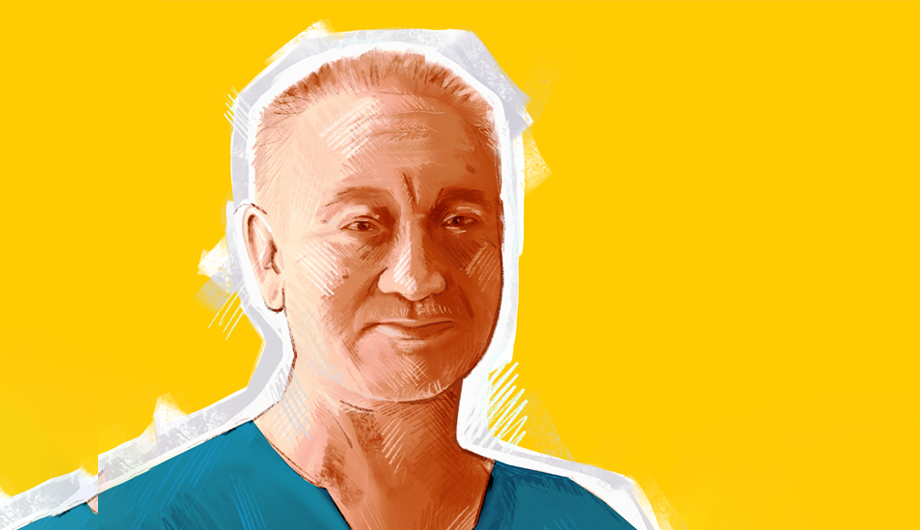 James struggled for years to get access to the help he needed
James reached crisis point with his drinking – a combination of unmet mental health support needs, an unhealthy relationship, and lockdown.
Through support from Nacro and our East Riding NHS partnership, he was medically supported to detox safely. He was also provided with talking support to improve his mental health, and became confident to give up alcohol altogether using healthy coping techniques.
Volunteer with us
We supported Nathan to overcome drug addiction and homelessness. He's now volunteering with us, using his lived experience to help people to change their lives.
Find out more